Helical Compression Spring Design Software
More powerful than a spring calculator, ODOP:Spring is a full-featured web app enabling the engineering design of coil springs.
Set Design Goals. Get Solutions.
Free and open-source software, ODOP:Spring goes beyond the capabilities of a typical compression spring calculator.
Set your design goals by placing constraints or fixed values on variables such as spring rate and spring force. Our full-featured web app will then find the best design solution for your helical coil spring without the need for guesswork.
If our compression spring design software determines a feasible solution cannot be reached within your specified parameters, its Search feature will converge to a compromise solution.
From there, ODOP:Spring's Trade feature can provide guidance to a workable design while ensuring the least possible compromise of your original design goals.
View the features page for more details.
ODOP:Spring can help design a broad range of helical coil compression springs, including, but not limited to:
Mountain bike shock springs
Dirt bike shock springs
Suspensions for drag racing and other motorsports
Ballpoint-pen or notebook springs
Springs used in heavy-duty construction equipment
Springs used in medical and industrial equipment
Springs used in instruments and other electro-mechanical devices
Springs used in door locks and windows
Calculate a Custom Compression Spring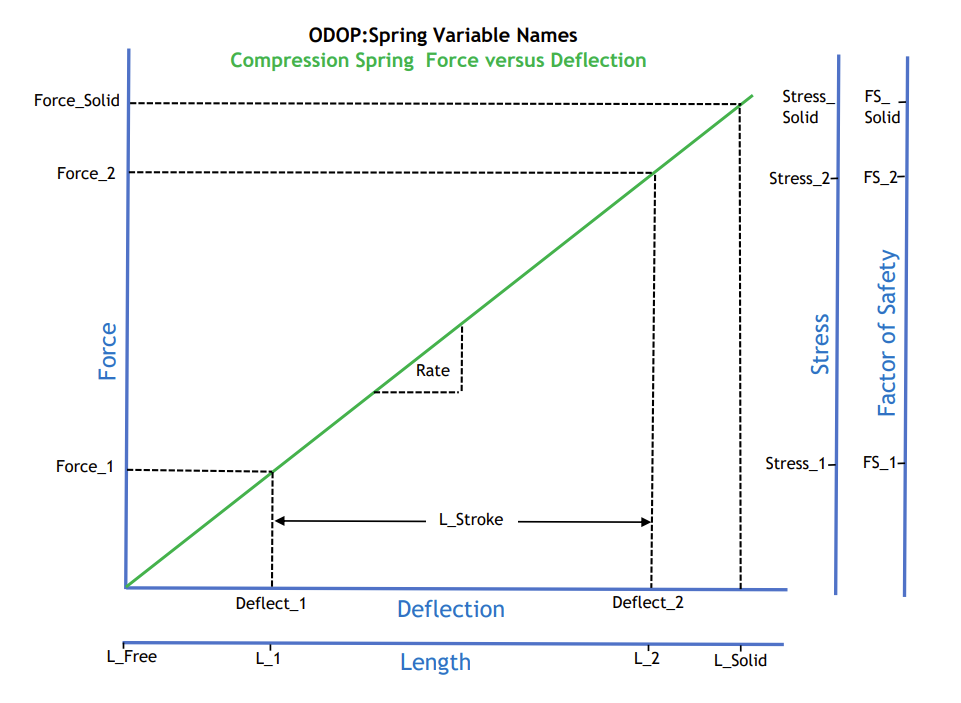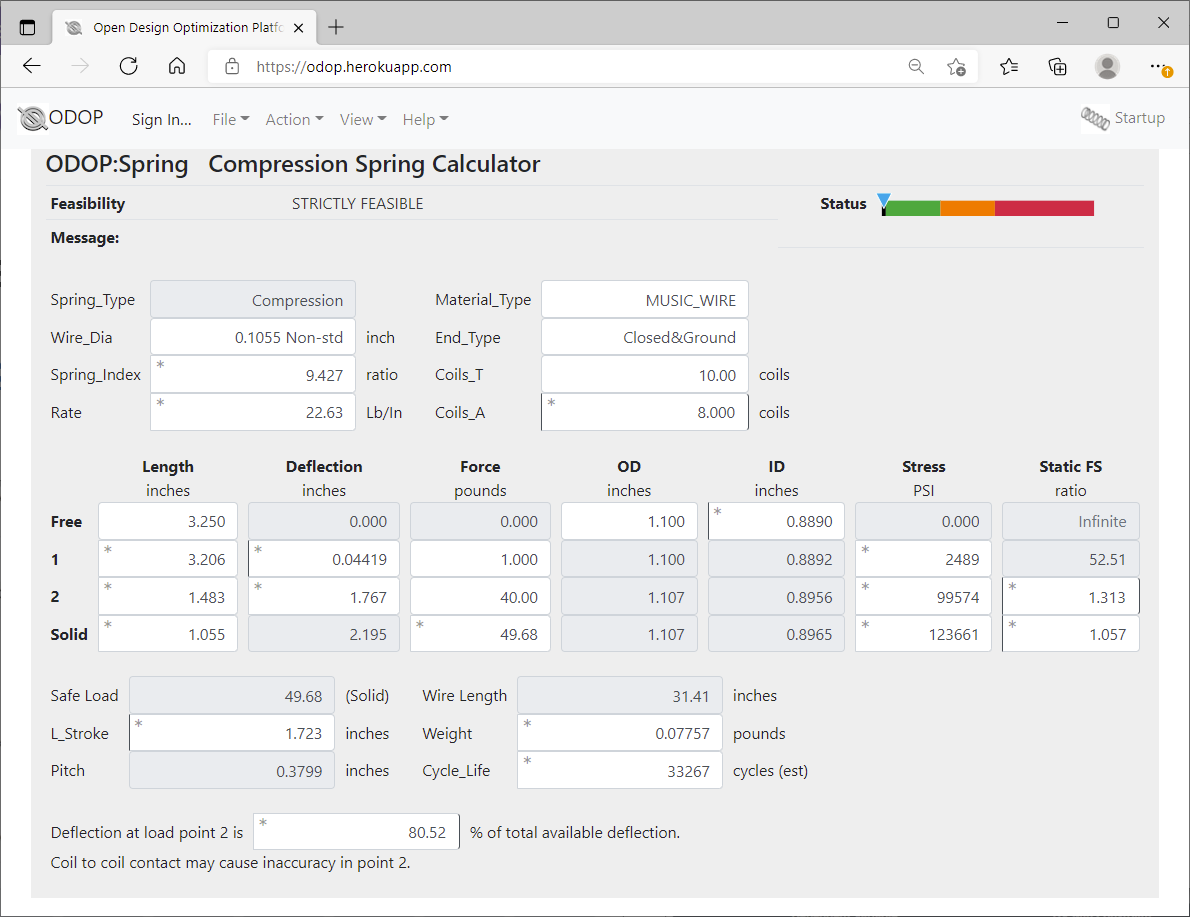 Choose your preferred units of measurement below to launch the software.
An ODOP:Spring user account is required to save designs into a private Design Library. You can sign up for a private account within the app. See User Accounts* for more details.