Extension Spring Design Software
More powerful than a spring calculator, ODOP:Spring is a full-featured web app enabling the engineering design of coil springs.
Get Design Solutions for Any Extension Spring.
More than a spring calculator, our free and open-source ODOP:Spring software helps to remove the guesswork involved in designing an extension spring.
Express your design goals by setting constraints or fixed values on variables such as spring rate, spring force, spring weight and cycle life. Our full-featured extension spring web app will then find the best design solution.
If a feasible solution cannot be reached within your specified parameters, ODOP:Spring's Search feature will converge to a compromise solution for your extension spring design.
In this situation, ODOP has a feature that may be used to identify those constraints that are most leveraged and guide you to restructure your goals in a way that is most consistent with your original objectives
View the features page for more details.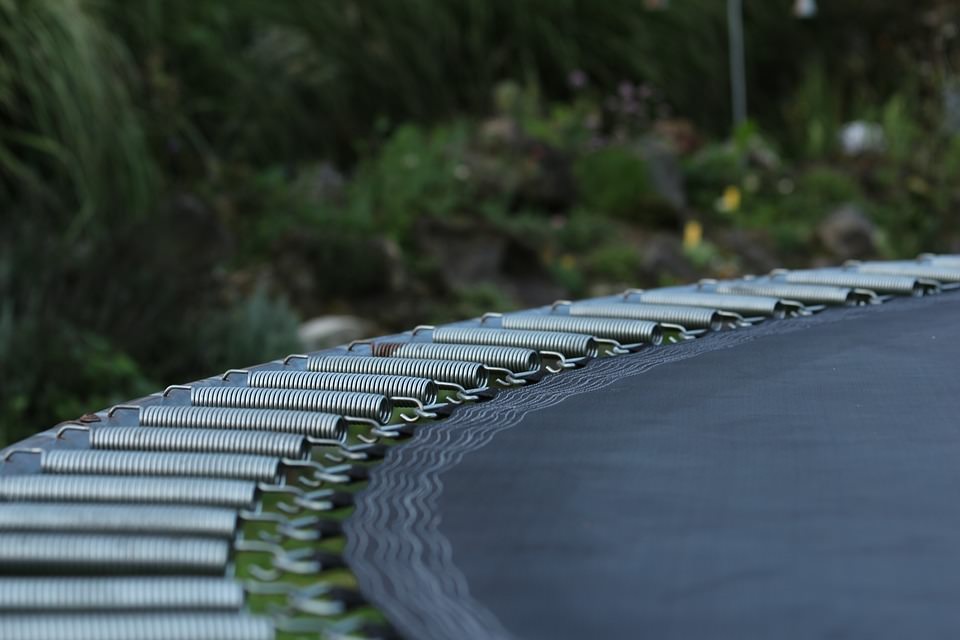 ODOP:Spring can help design a broad range of helical coil extension springs, including, but not limited to:
Garage-door extension springs
Trampoline springs
Springs used in medical, industrial and farming equipment
Springs used in exercise equipment
Springs used in toys
Automotive spring applications
Springs used in Vise-Grip pliers
Springs used in washing machines
Calculate a Custom Extension Spring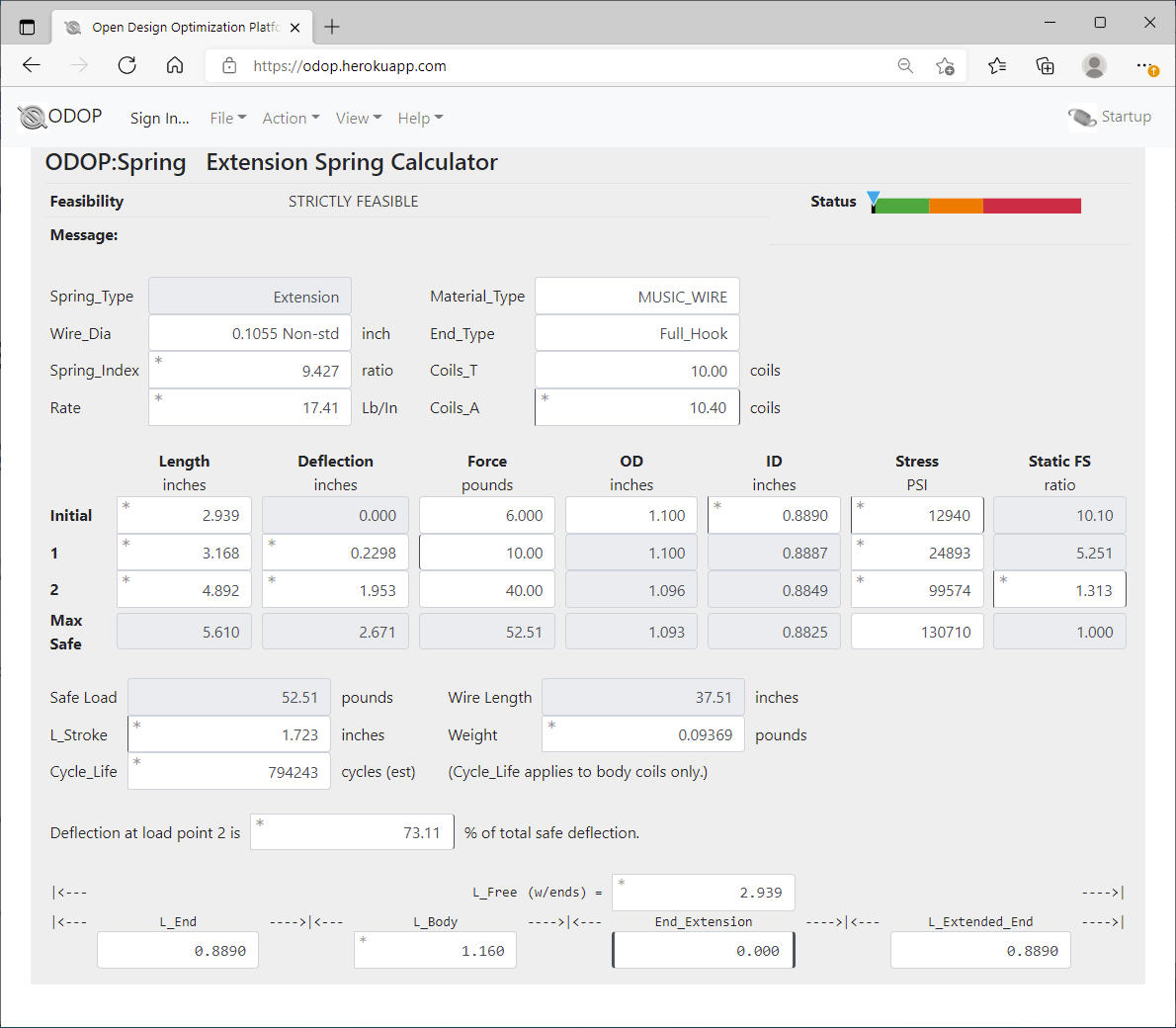 Choose your preferred units of measurement below to launch the software.
An ODOP:Spring user account is required to save designs into a private Design Library. You can sign up for a private account within the app. See User Accounts* for more details.